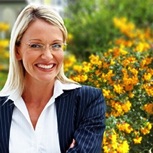 What can I offer you?
Do you need a calm, compassionate, helpful presence to assist you during this difficult time? I am a therapist with 27 years experience in helping individuals who suffer with anxiety and confusion, depression and emotional difficulties.
I am also an expert in relationship issues. I offer Couples Therapy, Marriage and Premarital Counseling, Infidelity Recovery, Resentment and Anger Help and Life Coaching.
My business is open. Due to the Corona Virus pandemic I am available to counsel therapy clients via video. My hours are from 1:00pm to 11:00pm, also open Sundays.
To make life a little easier during this unusual time I am offering a $40 discount off of normal fees, plus PrePaid Package deals that save you even more money.
Our personal problems and relationship struggles don't care if we are quarantined, in fact they can worse in times of high stress. I am here to help you.
Online Counseling, Video Therapy During COVID19
Dona Laressa Desmond, PhD, LMFT
Individual 
Therapy, Couples Therapy, PreMarital & Marriage Counseling, Life Coaching
Email is the best way to reach me
I look forward to hearing from you.
Warm regards,
Dona Laressa Desmond PhD
CA LMFT
Additional Site

Stay safe with $40 Discount on Video sessions during COVID-19 times